2019 Coach's Applications
---
---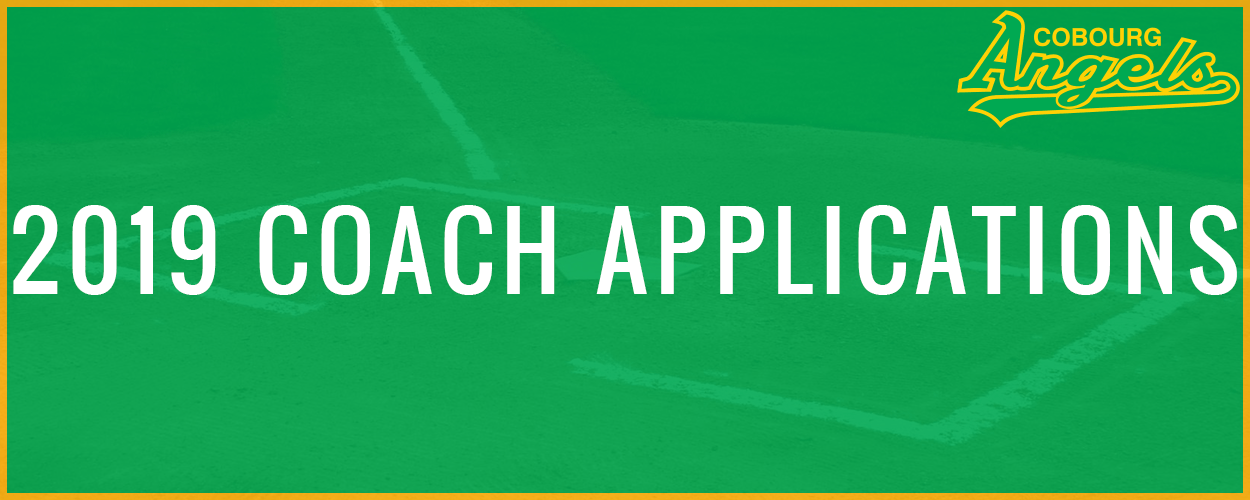 ---
Calling all coaches!
The Cobourg Jr. Angels girls' softball association is accepting applications the position of Head Coach for the 2019 season. The deadline for applications is August 15, 2018. Coaches required for the following rep teams: Mite, Squirt, Novice, Bantam, and Midget. Coaches required for the following house league teams: Learn to Play, Coach Pitch, Mite, Squirt, Novice, and Bantam.
Fall tryouts will commence September 2018, with more details and dates to follow*. 2019 coaches will be announced the week of September 3, 2018.
*Midget tryouts may be able to commence prior to Labour Day. This will be announced closer to the date if available.
Please mail your completed applications to:
PO Box 1125
Cobourg, ON, K9A 4W5
Attention: Jordan Lean
or
Email to: jordan.lean@outlook.com
*Applications will ONLY be accepted by PO Box or email.